When I and my hubby met, it was truly passionate love from the first sight, and we knew since the beginning that we want to spend together the rest of our lives.
Our romantic story is one of the most horrifying travel memories at the same time.
We have been dreaming and preparing for a long time for our holiday in the hidden paradise of Polynesia – Samoa.
After arrival, our friend has invited us to spend a couple of days at their family's house. It was a great and authentic experience as Samoans still live their traditional way of life. But as we have also dined with them, the paradise soon turned to a hell.
We got sick on the second day of our holiday but still had to continue on travels.
When we finally settled on the resort right on a picturesque beach, we thought that we will finally start to enjoy our vacation. But I had no idea that the worst will yet to come.
I woke up at 4 am with the crucial pain and ran to the bathroom. There I fainted and hit my head on the tile floor. Then I woke up and my husband managed to find someone who drove us to the nearest "medical center" – where I got paracetamol for vomiting from a huge male nurse – the highest medical qualification in there.
Few days I've been recovering from the shock of lack of medical care and tried to be myself. We started to enjoy this captivating exotic paradise and had a really good time.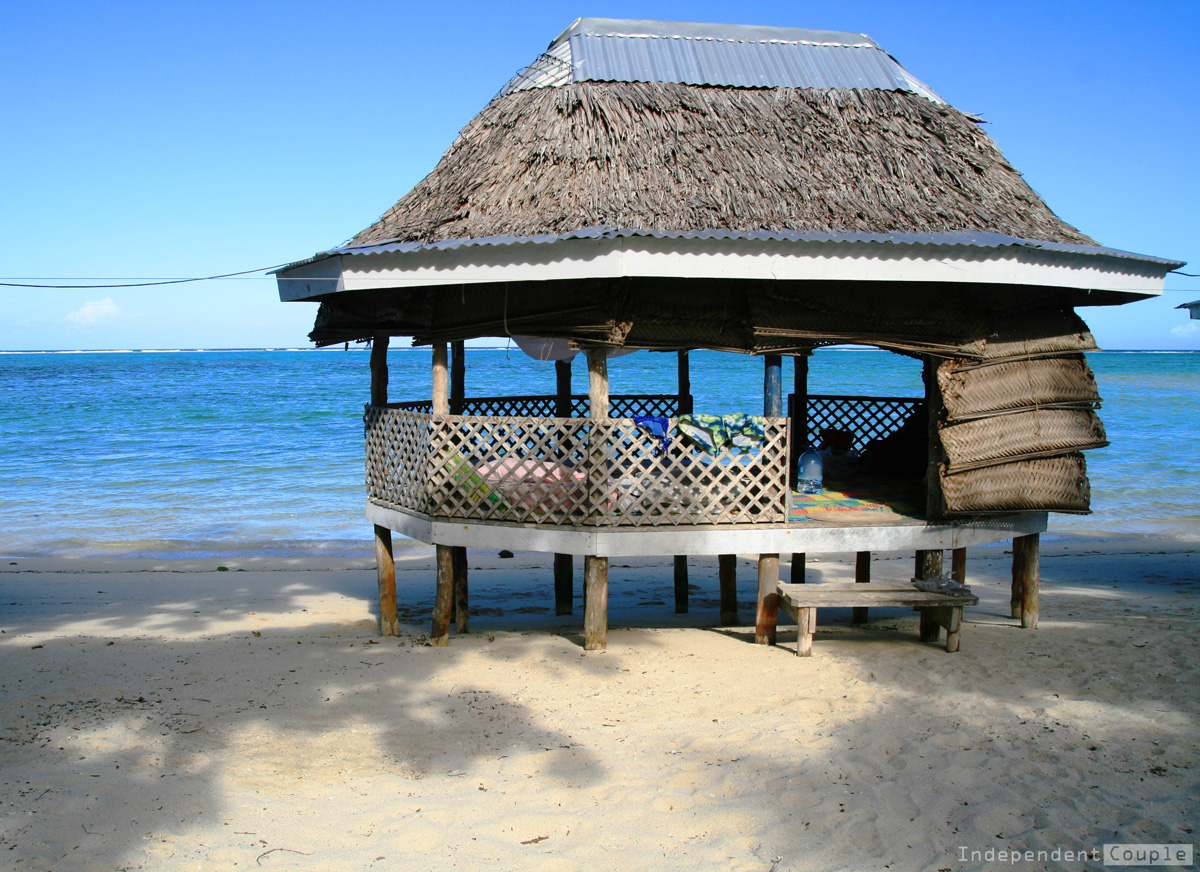 Then the last day before departure my hubby got an immense pain in the lower abdomen – it looked like appendicitis, so we rushed back to that nearest medical center, but we knew there is no hope for help if something serious would happen.
"Who will take care of you if I die here?" my hubby asked me and I was seriously scared to death, "I'll die with you then…", I replied to him. I was hoping and praying for him to get better.
And so, the last night of our dream holiday we spent sleeping on one bed in an emergency room in a so-called "medical center" in some Samoan village. I was worried about my love and sad that we didn't enjoy our holiday as we expected. But at the same time, I realized how close I am to my husband and how I am happy to be his wife – that I can rely on him and he can rely on me. That we are so strongly bound together, that nothing can break us and destroy our love.
That time I felt the true power of love. And maybe because of that power, he eventually got better and we've been able to fly back safe home to New Zealand where we recovered.
Why did this happen? Never underestimate the preparation for your next trip
What happened to us in Samoa was partially our mistake as well. We didn't manage to get as many information about traveling to Samoa as needed.
We certainly don't want you to dissuade you from traveling to Samoa. But we encourage you to plan and prepare for this destination properly.
You can read our free complete guide to Samoa including important information regarding what to avoid when enjoying your vacation in Samoa.
Do you have some terrifying travel story? What did you do and what have you learned from it?
Gallery:
© Independent Couple. All pictures are taken by Radoslav Cajkovic – Radocation and are subject to copyright.